Independent Survey on Watershed's Domiciliary Care Provision in Bracknell Forest - update 2020
In January 2020, Healthwatch Bracknell Forest followed up research we had undertaken in 2018 as to whether recipients of domiciliary care provided by Watershed were happy with their services.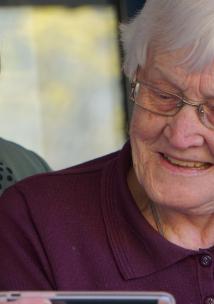 We arranged for the local authority to send out surveys to all people receiving care from Watershed. 10 surveys were sent out and 7 returned - a response rate of 70%, up from 20 – 25% in 2018.  The survey comprised of eight statements which respondents were asked to agree, disagree or provide an 'other' response - with a text box for more information.
Although the sample size is small it represents 70% of the people receiving care and support from Watershed. Most people seem happy with the care and support received and there has been improvement in responses in all areas, particularly where to get additional support and how to raise concerns. However, for 3 people, representing nearly 43% of survey respondents and 30% of the total number of people receiving care and support from Watershed, communication still remains an issue.
There were two recommendations about improving communication with clients and their families and providing information about sources of independent support and information.