Enter and view: Owlsmoor Surgery
20 patients were asked two questions – what was good about the surgery and what could be improved.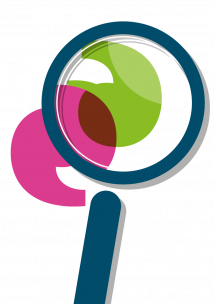 Partial summary of findings
At the time of our visit, the evidence is that:
On the day of our visit, 68% patients were seen within 15 minutes of their appointment time. However 2 patients had a longer wait – 1 waiting 40 minutes and 1 waiting 45 minutes. However waiting times has not been highlighted as an area of concern by patients and one of the patients who had the longer wait during our visit said that they did not mind this as this is normal for the doctor concerned who has a reputation for giving all patients the time they need during their consultation.
The majority of patients are happy with the quality of the care and treatment they receive.
The surgery is fully accessible for patients with mobility issues but two patients with hearing impairment we spoke to during the visit have suggested that a different patient call-in system is used, especially when the surgery is busy and noisy.
Mixed feedback about appointment accessibility was received; both same day/urgent appointments and those booked in advance. Only a third of patients requiring a follow-up appointment were able to make it before leaving the surgery (appointments can only be booked two weeks in advance).
During our visit 26% of patients did not use the electronic booking-in system. No real barriers to use were identified.
There is lots of information available for patients which is well presented and timely. How to feedback about the service is clear.
There is poor signage on the approach to the surgery.
The surgery website provides clear, up-to-date information for patients but the design is a little outdated. The site could benefit from some changes to aid accessibility for non-English speakers.
Of the patients we spoke to during the visit, less than half (31.5%) had visited the surgery website. But all who had said it was easy to use and the majority had used the online functions such as repeat prescriptions and access to records.
Of the patients spoken to during the visit, 47% had an awareness of the Surgery Patient Group.
8 recommendations were made
Download report to read full findings, recomendations and service proviers response.